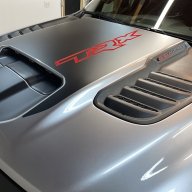 Joined

Nov 14, 2021
Messages

1,850
Reaction score

1,365
Location
My truck didn't come with the bed utility group so I don't have the lights. I'm waiting for parts on order but I bought the two lights and 2 new harnesses that make this a true plug and play installation. Of course I will have to use AlfaOBD to enable them. When I get the parts I will try to take pictures of the install but it seems pretty straight forward. Take existing harness out and install new harness in their place that have the plug for the lights and plug the lights in.
Here are the part #'s for what I ordered For a 2021 model. For 2022 the part # for the right side jumper harness is different(68523847AA), but I can't answer Why. If i had to guess I would say it's for the light in the tailgate handle.

The alternative to this is to buy the mopar bed light kit which costs about the same price if not more but you have to route the wires all the way along the side of the truck and go through the firewall to get up under the dash and then re-pin some of the connectors to the bcm.
AlfaOBD settings:
CBC Config I/O bed Light Switch Input Present - Pin 16: set to yes
CBC Config I/O Connector F Pin 6: Baggage compartment Lamps Output Present - Set to yes (mine was already on yes)
2014 CBC Config I/o & Feat.: Bed Lighting Present - Pin A5: Set to yes.
Last edited: