Working on assembling a set of summer wheels and (street) tires. Focus is getting the weight down as much as possible for more performance. Should also improve the handling and fuel economy too. I'll probably get trashed for it but I just don't go off road in the spring or summer.
These Weld Ledge 6 20x9 (0 offset) will be a good start. 28.5 pounds on my scale. Very light for 20s considering the stock 18s are around 30 pounds. I am also working on incorporating the OE center caps for a more factory look. The stock caps are a bit small. Gonna try some others but otherwise I may be able to make a bushing. Either way it looks pretty sweet.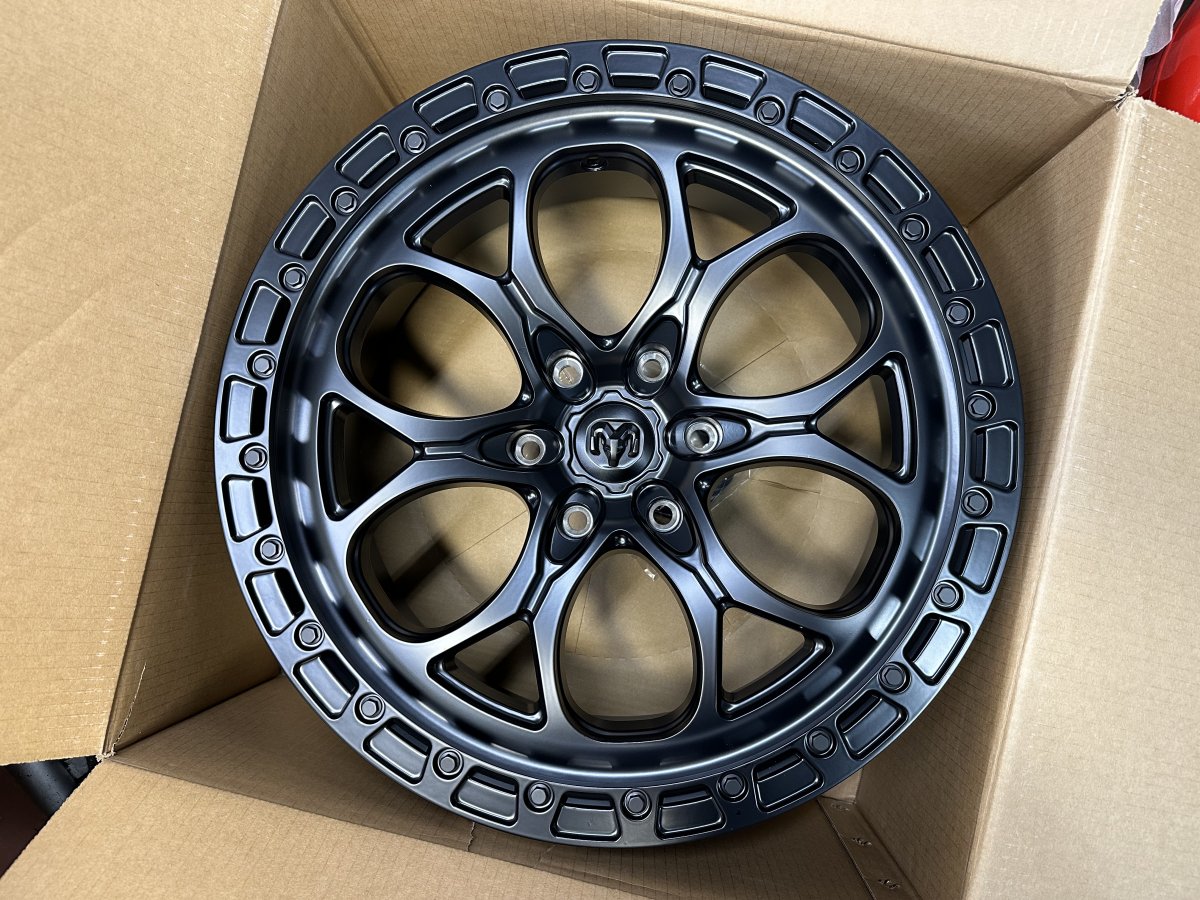 Tires are still up in the air. I'm looking at 46.5lbs for Nitto 420v (305/50r20) or 2.5 pounds less for Toyo Proxes in the same size. Even with the Nittos I'll be around 20 pounds lighter per corner than stock. Only downside is that they are a 32" tire. You can get a 33" 420v but it weighs a shitload more because it's an LT. It would weigh more than the stock setup in fact. Other option would be a more off road focused tire like the Recon Grappler. They are sold in a 315/60r20 which is basically a 35. At 57 lbs I'd still be 8-10 pounds lighter than factory, but my heart still wants a street tire that will hook better instead.